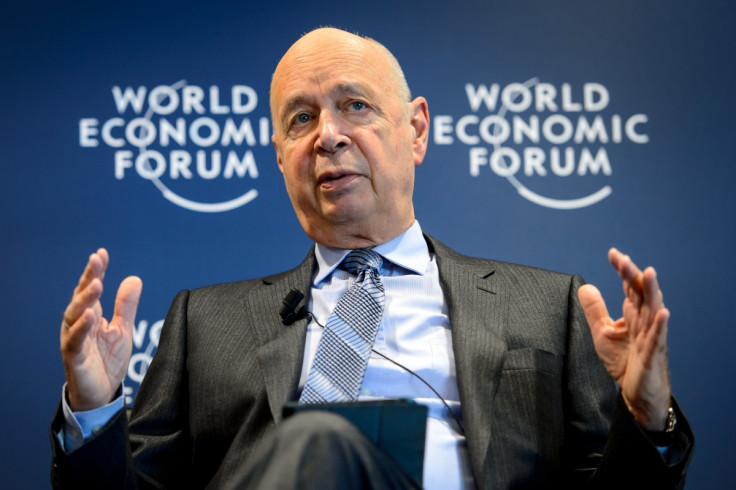 El globalista Klaus Schwab dejó claro que el transhumanismo forma parte de "El Gran Reinicio" cuando afirmó que la cuarta revolución industrial "llevará a una fusión de nuestra identidad física, digital y biológica", que según afirma en su libro son chips implantables que pueden leer tu mente.
"El Gran Reinicio" atrae un aluvión de nueva atención tras la pandemia de coronavirus, que según el Primer Ministro canadiense, Justin Trudeau, es "una oportunidad para un reinicio".
El programa se basa principalmente en el desmantelamiento del actual sistema capitalista en favor de un régimen tecnocrático más centralizado que conducirá a un nivel de vida más bajo, un menor consumo de combustible, menos libertades civiles y una automatización acelerada de los puestos de trabajo.
Sin embargo, otro aspecto clave del "Great Reset", o de la "cuarta revolución industrial", como la llama Schwab, es la fusión del hombre con la máquina.
"Lo que la cuarta revolución industrial propiciará es la fusión de nuestra identidad física, digital y biológica", dijo Schwab en el Chicago Council on Global Affairs.
Schwab continuó explicando cómo su libro, "Shaping the Future of The Fourth Industrial Revolution", ha sido especialmente popular en China, Corea del Sur y Japón, y sólo el ejército surcoreano ha comprado 16.000 ejemplares.
En su libro, Schwab explica con entusiasmo cómo la tecnología del futuro permitirá a las autoridades "inmiscuirse en el espacio hasta ahora privado de nuestras mentes, leyendo nuestros pensamientos e influyendo en nuestro comportamiento".
Además, predice que esto animará a las fuerzas del orden a poner en marcha programas de prevención de la delincuencia al estilo de Minority Report.
"A medida que mejoren las capacidades en este ámbito, aumentará la tentación de las fuerzas del orden y los tribunales de utilizar técnicas para determinar la probabilidad de una actividad delictiva, evaluar la culpabilidad o incluso recuperar potencialmente los recuerdos directamente del cerebro de las personas", escribió Schwab. "Incluso el hecho de cruzar una frontera nacional podría implicar algún día un escáner cerebral detallado para evaluar el riesgo de seguridad de un individuo.
Schwab también se expresa con mucho lirismo sobre el sueño utópico transhumanista compartido por todos los elitistas, que en última instancia conducirá a la creación de ciborgs humanos.
"De hecho, algunos de nosotros tienen ya el sentimiento que nuestros smartphones se han convertido en una extensión de nosotros mismos. Los dispositivos externos actuales, desde los ordenadores portátiles hasta los auriculares de realidad virtual, se convertirán casi con toda seguridad en implantables en nuestros cuerpos y cerebros.
Schwab también aprueba abiertamente algo que los medios de comunicación todavía pretenden que es sólo un tema de conversación para los teóricos de la conspiración, a saber, "microchips implantables activos que rompen la barrera cutánea de nuestro cuerpo".
El Globalista celebra la llegada de "dispositivos implantados (que) probablemente también ayudarán a comunicar los pensamientos que normalmente se expresan verbalmente a través de un teléfono inteligente 'incrustado', y los pensamientos o estados de ánimo potencialmente no expresados a través de la lectura de las ondas cerebrales y otras señales".
En otras palabras, la "fusión de nuestra identidad física, digital y biológica" está vinculada a la singularidad transhumanista y a un futuro en el que cada movimiento y pensamiento será rastreado por un microchip implantado.
Ya no es una "teoría de la conspiración" cuando te dicen abiertamente lo que quieren hacer.